IN MEMORIUM
XEO LEONIDAS
A much loved friend who will be deeply missed.
Xeo Leonidas, the Scout of the Ancientsites Alliance passed away recently. He will be missed by many people in many sites, as he was active in a lot of places.

As the ASA's Scout, Xeo did a fantastic job at finding many of the lost Ancientsites Groups, and without his efforts the PeopleFinder would not have been anywhere near as large.

At Pan Historia, where he was known as Diomedes, he was a member of many novels, including Olympia, Athens, War Games, Delian League, Sparta and The Iliad. He was one of the original founding members of the Delian League at Ancientsites, and was a strong member still when it moved to Pan Historia.

At Ancient Times, he was a group leader of Mycenae, where he was also much loved, and also an active member of the branch of the Delian League there.

His Oikos may be found here.

In all the places that he was known at he will be deeply missed and remembered with love. Thankyou, Xeo, for everything that you have done and for being such a good friend.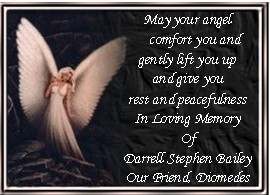 Image created by Swanlara Ramesses
Home